Each year, the International Day for the Elimination of Violence against Women is marked on 25th November.
In Australia, the 25th November is also called 'White Ribbon Day'. The White Ribbon Australia campaign is the only Australian campaign driven by men focussed on raising awareness amongst men about what they can do to support efforts to combat violence against women.
From 21-25 November, the Australian Consulate General invited the public to tie a white ribbon to the gates of the chancery building in support of the campaign for the elimination of violence against women.
Education playing an important role in terms of values and changing behaviours, a number of local schools were also invited to tie a ribbon and demonstrate their support for the reduction of violence against women.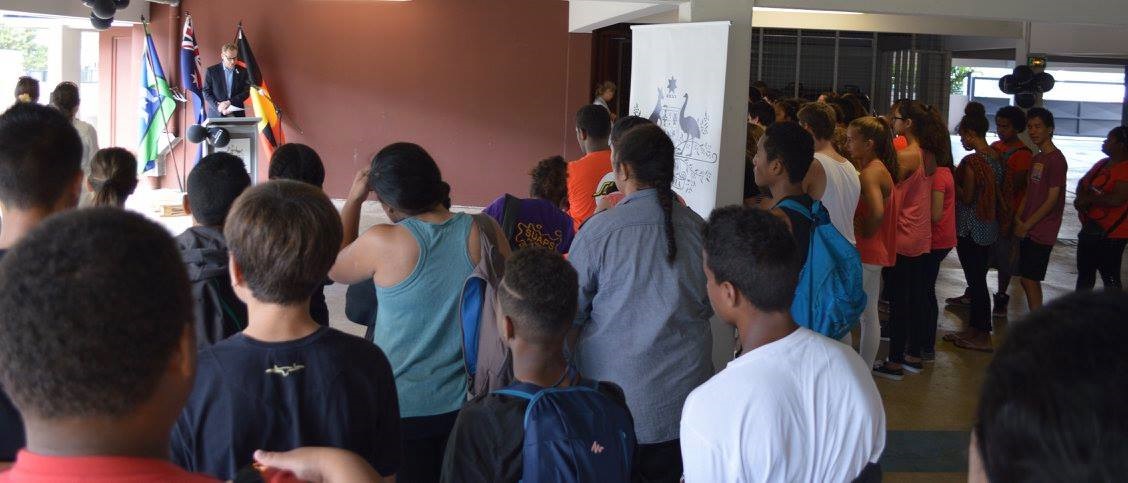 (High school students during the Australian Consul-General's speech)