About the Australian Consulate-General in New Caledonia
The Australia Consulate-General in Noumea is Australia's official diplomatic mission in New Caledonia. The Consul-General is also accredited to French Polynesia and Wallis and Futuna, and is the representative to the Pacific Community (SPC).
The Australian Consulate-General works closely with the Australian Embassy in Paris and the French High Commission in New Caledonia.
Australian Embassy in Paris

French High Commission in New Caledonia
Head of Post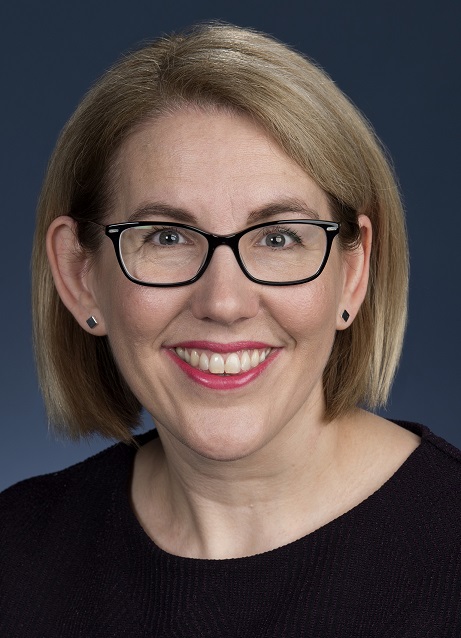 Short biography of Ms Alison Carrington, Consul-General

Other diplomats
Deputy Consul-General
Ms Chiara Porro
Consul
Mr John Collins

Public Holidays observed by the Australian Consulate-General
| | |
| --- | --- |
| | |
| Public Holidays in 2020 (subject to change) | |
| New Year's Day | 1 January (Wednesday) |
| Australia Day | 27 January (Monday) |
| Canberra Day | 9 March (Monday) |
| Good Friday | 10 April (Friday) |
| Easter Monday | 13 April (Monday) |
| French Labour Day | 1 May (Friday) |
| Ascension Day | 21 May (Thursday) |
| Reconciliation Day and Whit Monday | 1 June (Monday) |
| Bastille Day | 14 July (Tuesday) |
| New Caledonia Day | 24 September (Thusrday) |
| Australian Labour Day | 5 October (Monday) |
| Christmas Day | 25 December (Friday) |
| Additional ACT Public Holiday | 28 December (Monday) |
| Additional DFAT Holiday | 31 December (Thursday) |
Assistance to Canadian Citizens
Under the Consular Sharing Agreement with Canada, the Australian Consulate-General in Noumea can provide some assistance to Canadian citizens.
Canadian citizens travelling or living overseas are invited to register their details on the Canadian consular registrar
Consular and Passports Section, Canadian High Commission, Canberra (for Canadians in New Caledonia)
Consular and Passport Section, Canadian High Commission, Wellington (for Canadians in French Polynesia)
Canadian citizens must enter Canada on a Canadian passport if arriving by air.
Further information, including passport and other forms, are available at www.australia.gc.ca.
The Consular Sharing Agreement with Canada does not extend to the assistance of persons with immigration, work, study or visa enquiries. For further information about Canadian entry requirements please consult the Government of Canada website or contact the Canadian Consulate-General in Sydney for assistance and further information, including on biometric data collection.

Australian Consulate, French Polynesia
This post is headed by an Honorary Consul.
The Australian Honorary Consul in Papeete can provide limited consular assistance to Australian and Canadian citizens.
The Australian Honorary Consul cannot perform notarial (witnessing signatures, certifying true copies or originals, etc.) or passport services.
For notarial services, consider checking with the relevant Australian authority whether there are local options such as a foreign citizen who holds a particular title or occupation (eg. notary public, lawyer, police officer, etc.) who may be accepted as a witness.
For Australian passport services, please consult our passport services page.
Address:
Australian Consulate
c/- Petropol Central Office
Papeava Port Zone - Fare Ute
Alfred Poroi Street
Papeete, Tahiti
French Polynesia
Phone: +689 40 468 853
Fax: +689 40 468 854
Email: Consular.Noumea@dfat.gov.au
Postal Address:
BP 306
98713 Papeete, Tahiti
French Polynesia
Emergency number (24h/7): +687 27 24 14 (follow the prompts)
Recruitment
Executive Assistant to the Consul General and Office Clerk (Permanent-Full Time)
We are looking for a bilingual individual with high level organizational, liaison and coordination skills with very strong communication skills in French and English to provide Executive assistant services to the Head of Post. The role will also include organising events, other administrative duties and all official driving. The successful applicant will possess strong interpersonal skills, flexibility and the capacity to adapt and work well in a small team environment. For a full position description including selection criteria, click here.
Your application should be sent to Consulat Général d'Australie BP 22, 98845 Noumea cedex or by emailing HR.Noumea@dfat.gov.au attention Thomas Messe by COB, Monday 17 February 2020.